Hashim Chothia DDS, Seattle Dentist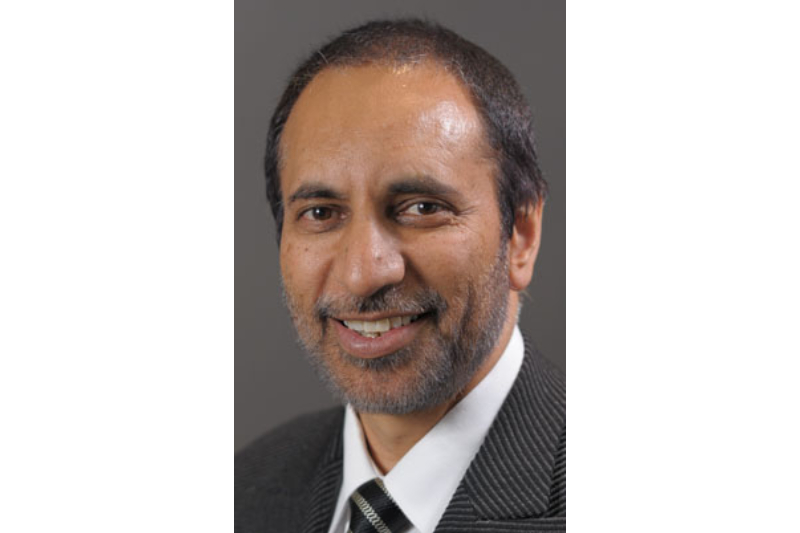 Background and Credentials
Dr. Chothia is originally from South Africa, where he graduated from the University of the Western Cape in 1982. He spent one year in a residency at a government hospital with an emphasis on Oral Surgery. For 2 years thereafter he traveled around the world visiting hospitals and doing volunteer work at clinics in developing countries. He returned to South Africa where he setup a private practice and spent part of his time as a clinical instructor at the University of the Western Cape in the Departments of Prosthodontics and Oral Surgery. He also embarked on a graduate program in Prosthodontics simultaneously, opting to complete his research in Craniomandibular disorders at the University of Washington in the USA. He spent 5 years in general practice in South Africa.
In 1989 he completed a general practice residency at the University of Washington and went on to finish the graduate program and receive his Master of Science in Dentistry (MSD) degree from the University of Washington in 1992. He attends numerous professional conferences continuing education courses nationally and internationally on a regular basis. He has remained abreast of innovations in dentistry and has helped develop products and provide consultation and advice to other practitioners, businesses and corporations on matters pertaining to dentistry. He has been honored by business organizations such as "Who's Who" in several different categories since 1993. He has lectured nationally and internationally on Laser Applications in Dentistry, Treatment of Medically Compromised Patients and Craniomandibular Disorders. He is also often called as an "expert witness" or to provide advice in legal matters pertaining to dentistry.
Dr. Chothia is a member of the American Dental Association, Washington State Dental Asssociation, King County Dental Society, United States Chamber of Commerce, Federation Dentaire International, American Academy of Head, Neck, Facial pain and TMJ Orthopedics and American Board of Forensic Examiners. He received Diplomate status in the American College of Forensic Examiners in 1997.He served on the Seattle King County Dental Society International Relations Committee from 1993-1995, the Seattle King County Forensics Committee from 1993-2005 and is still currently serving on the Seattle King County Dental Society Peer Review Committees.
HIn 1999 he was appointed to the Health Volunteers Overseas chapter of the American Dental Association as the Chairman for the Zimbabwe division. He managed this program 2002 when this program had to be discontinued due to unrest in Zimbabwe. He then started a volunteer program for dentists at the University of Sichuan in China in 2005, after doing field work in China from 2002 in order to get the program started. This program was overseen by the American Dental Association's Health Volunteers Overseas division. He managed this program from 2005 to 2010, when the program was discontinued due to difficulties at the site subsequent to the 2008 devastating earthquake in the region. He served on the steering committee for Health Volunteers Overseas for eight years from 2000-2008. He still continues to help serve the needs of rural populations in different parts of China, and other parts of the world.
In September 2009 he was inducted into the Academy of Dentistry International in Hawaii, by his peers for service to the profession in different parts of the world. In June 2010 he was inducted to the Pierre Fuchard Academy by his peers for his professional accomplishments.
His interests include travel, photography, computers and studying different cultures and civilizations, especially vanished civilizations. He is a member of the Photographic Society of America - color slide, travel photo, video and motion picture divisions. He currently maintains this private practice in the Greenwood-Phinney Ridge-Green Lake area in Seattle, Washington - United States of America.